Home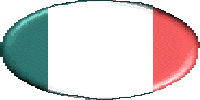 ---

Registration
---

Login
---

Virtual Trading Room
---

Automatic Trading
---

Trading Systems develop.
---

Daily Charts
---

Xpo data for TradeStation
---

Contacts
---
Trading Systems
Development - BackTesting - Automation
---
Do youi have and idea for a new Trading System ?
Autoclik.it codes in Easy language and turn your ideas in Trading Systems that you can run on your PC.
Do you want to know whether you Trading System is profitable?
Autoclik.it execute the necessary backtesting and tell you if your Trading System is a winning or a losing Trading System
You don't have time ?
Let us to operate for you on your account with our trading systems you will be completely free from any duty.
---
www.autoclik.it